FIFA 18 is here! While a lot has been said about the gameplay, it is easy to the miss the excitement that surrounds the new Squad battle game mode. For newbies, Squad Battles are a unique single-player competitive game mode. It allows players do battle against predetermined AI teams or squads if you prefer. FIFA 18, however, promises to bring an exciting dimension to this setup. The competing squads are not made up of random players, in FIFA 18 most of these squad players are drafted from real-life footballers and community top-stars or heavy weights.

The FIFA 18 Squad Battles Guide makes things a lot less complicated. The game mode shares some similarities with FUT champions in terms of achievements and player rewards.


WHAT'S NEW?

Like FUT Champions, FIFA 18 Squad Battles allows players to earn points after every victory. The points then in-turn rank players in a rewards tier. Do not expect to earn maximum points by just knocking off "not-so-strong" opponents. The higher the level of difficulty, the more the points that you gather in FIFA 18 Squad Battles. If you have what it takes to do battles against squads with a higher level of skill and chemistry, then you would really enjoy the Squad battle game mode (more points for each victory).

The new Squad Battles game mode is tailored to attract people who do not fancy FIFA's single player game mode. The AI has been framed up to bring a dimension that should appeal to all lovers of the FIFA franchise.

To regulate and add some level of realism to the new FIFA 18 Squad battles, players are restricted to a certain number of games per day. On weekdays, players are restricted to four games. Saturdays and Sundays see rival team number increased to 8. This prevents an abuse of the game mode where players would likely want to grind it to amass points. The four squads are also refreshed after 24 hours to make sure that "Fairplay" and fair usage is guaranteed.

POINTS AND RATINGS

After every victory, players will increase in rank. These ranks place them in a percentile that will determine their final rewards. In specific terms, players who rank within the top 50% of players will earn less than those who rank in the top 1% of players. The topmost tier of rewards is given to players in rank 1 (mostly the top players in the world).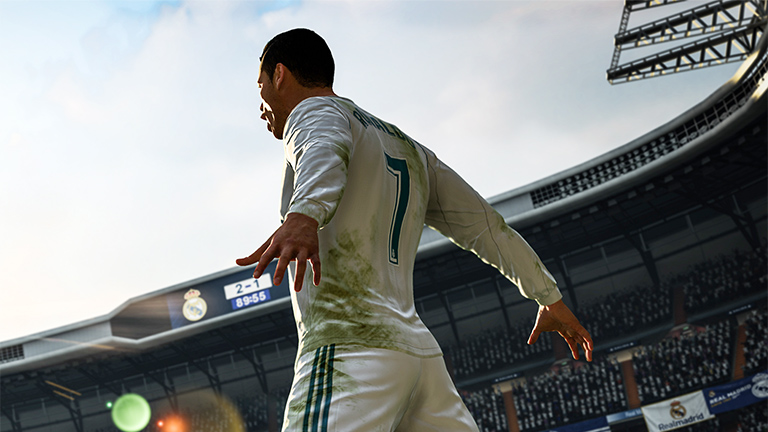 Special rewards are available for players who rank outside of the top 100 players. This rewards could be 100,000 coins or in some cases, a rare mega pack or 2 ultimate packs. These packs have a high chance of containing at least one expensive player.

FIFA 18 is scheduled for release on Friday, September 29 on Xbox One, PS4, and Nintendo switches platforms. The first appearance of the game will be on these platforms, other platforms will get their feel of the game on a later date. The feature most anticipated is the return of the campaign, The Journey: Hunter returns in a new dimension that should add some twists to his story from FIFA 17. We elitesplay.com wil provide the cheap price of FIFA 18 coins to you that hope can make you play FIFA 18 better.